Google is reportedly working on a feature that could allow you to link your Android devices together once they have logged into the same Google Account. According to Mishaal Rahmaan, the new Android feature will allow users to enjoy features such as "Call Switching" as well as "Internet Sharing" between their Android devices.
The Call Switching feature will allow users to easily switch between their linked Android devices to manage phone calls. Call Switching "should" work similarly to Apple's "Call Continuity" feature that allows you to "make and receive phone calls from your Mac or iPad when those devices are on the same network as your iPhone." However, Android Authority points out that Apple's Continuity feature currently does not allow users to receive calls from another iPhone. We are yet to see if Google's Call Switching will allow users to manage phone calls across their linked devices, including phones.
According to Android Authority, the Internet Sharing feature will provide an easier way to set up and use a personal hotspot across your linked devices.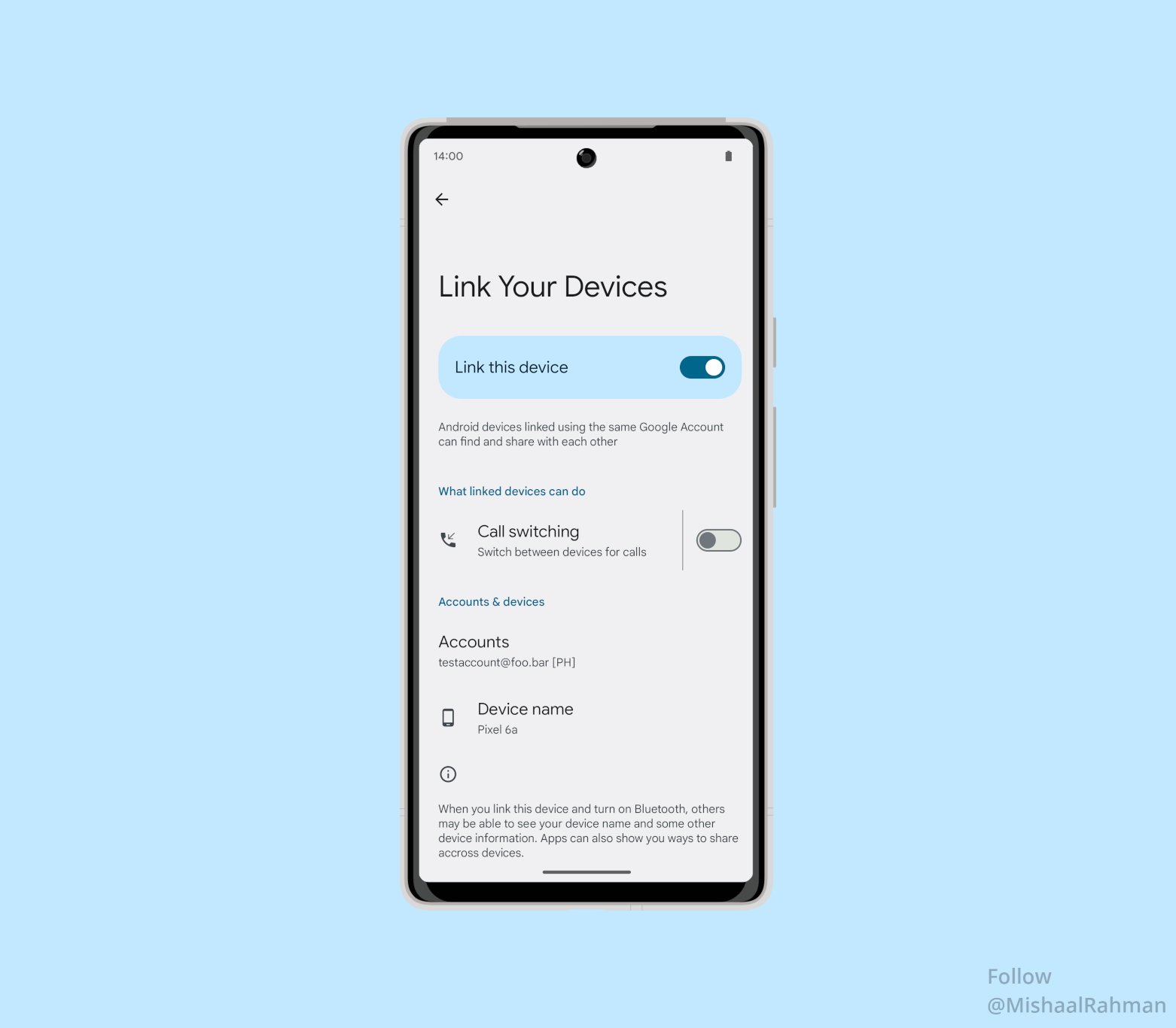 The "Link Your Device" menu will appear under Settings > Google > Devices & Sharing once (and if) the feature rolls out. Google has not yet made an official announcement regarding this feature or when we should expect it to be released.
During this year's Google I/O "Building Your Android Future" session, Google introduced the Telecom Jetpack library, a new Jetpack library that supports call-related background work. According to Google, the library supports "Seamless audio switching and VoIP call transfer". It is most likely Android's Call Switching feature will rely on the new Telecom Jetpack library.
This is a developing story, we will keep you updated as more information becomes available.